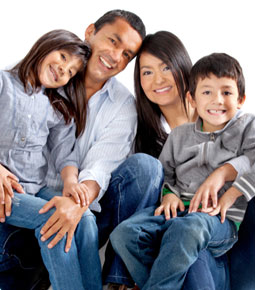 "Dr. Warren was very accommodating in helping me with an emergency visit. His staff went out of their way to help me get in and make me feel comfortable. He has a great "chair-side" manor. He took his time to make sure I understood everything that was going on. His staff was very friendly and checked on me while I was waiting to complete my appointment. I will take my family there and will be back for routine care. I've already recommended him and his office to others on the day of my first visit. Great atmosphere!"
-Rick U.
"Super efficient and modern dental practice. The reminders, the check in, the lack of wait time and the pleasant environment makes the "dentist" a good place to visit !"
-Robert S.
"I'm really glad this office was recommended to me. Am really uncomfortable going to the dentist but these folks really made me comfortable enough to want to come back for my next appts. to take care of things i had let slide. The dental tech (sorry i didn't remember your name, that's how nervous i was) was great and very professional. Dr. Law was very thorough in his assessments and explained them to me. A very positive experience!"
-Sterilla S.
"My first visit with Dr. Law went great! The entire visit was very informational, and Dr. Law as well as the dental hygienist, and dental assistant were all sweet and helpful, to make the process easy and comforting! I highly recommend this dentist office!"
-Berenice R.